PENGARUH BRAND IMAGE TERHADAP LOYALITAS KONSUMEN KRIM PEMUTIH WAJAH POND'S DI HIPERMARKET GIANT MALL OLYMPIC GARDEN MALANG
Kata Kunci:
brand image, consumer loyalty
Abstrak
Consumer loyalty in the business world is very important.
Consumer loyalty makes it easier for companies to forecast
demand and create barriers for other companies to enter
and dominate the market. The research takes the brand
image as the independent variable that sought the
significance of its influence on consumer loyalty POND'S
whitening cream, which also aims to find out which factor is
the most dominant brand image formers that influence
consumer loyalty POND'S face bleaching cream.
Methods of data collection using questionnaires containing
statements distributed to 80 people using Purposive
Sampling technique.
Qualitative descriptive analysis resulted from statistical data
processing with SPSS 16.0 software, by performing
instrument test, classical assumption test, multiple linear
regression, and effective donation test. The result of research
indicates that the factors of forming of brand image have
significant influence simultaneously to consumer loyalty of
POND'S face bleaching cream with risk factor as the most
dominant influence factor.
Kata Kunci: brand image, consumer loyalty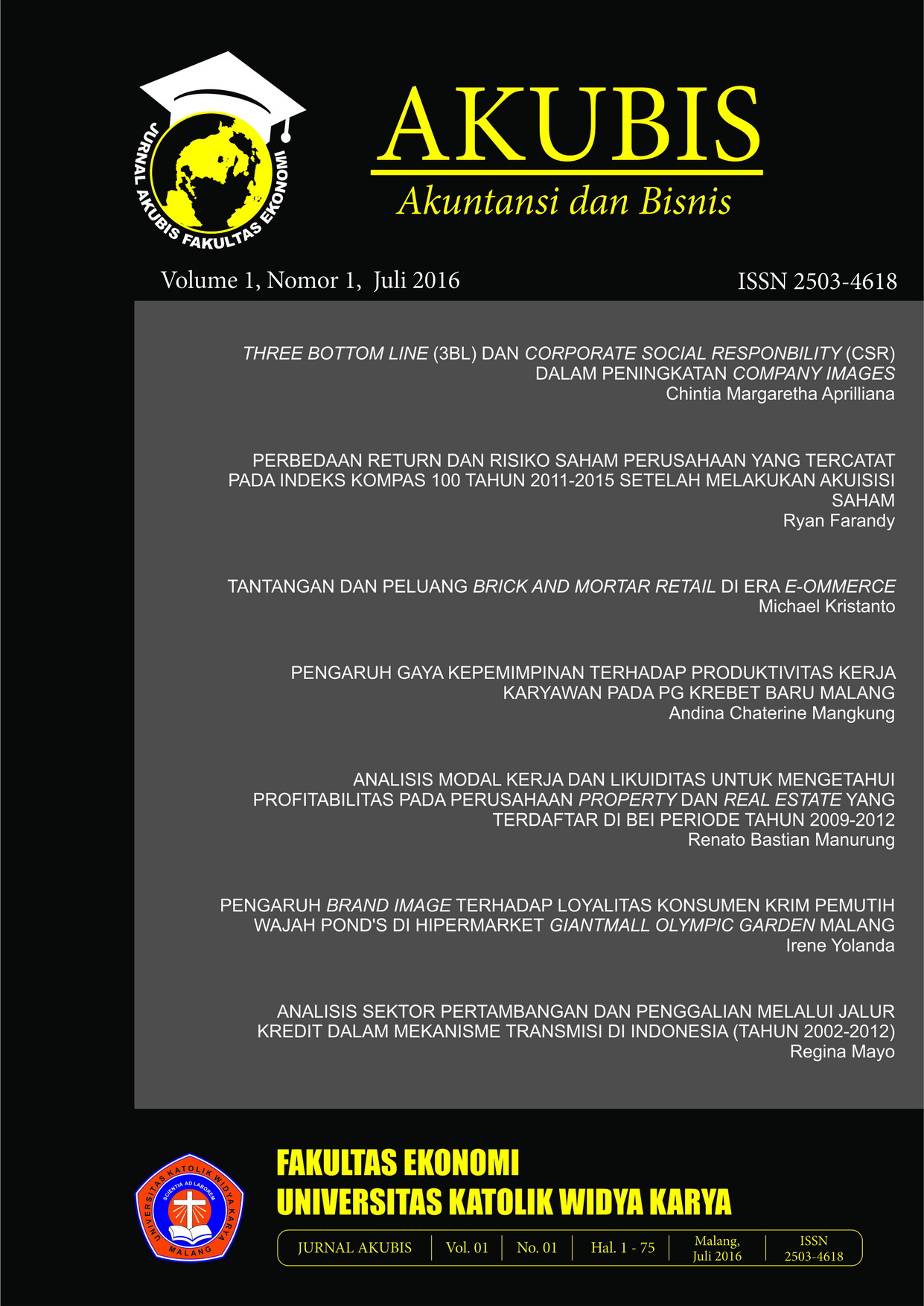 Unduhan