PERBEDAAN RETURN DAN RISIKO SAHAM PERUSAHAAN YANG TERCATAT PADA INDEKS KOMPAS 100 TAHUN 2011-2015 SETELAH MELAKUKAN AKUISISI SAHAM
Kata Kunci:
acquisition of shares, stock returns, stock risk, Kompas 100 Index
Abstrak
The research is the study of the acquisition of company shares
that can affect return (rate of return) of shares and share risk.
The object of research is a public company listed on the Index
Kompas 100 in 2011-2015 as well as with the financial period
2011-2015. Stock returns are calculated on the percentage
change in the stock price closing the year end. Factors
suspected to affect stock returns and stock risk in this study is
the acquisition of shares made by the company. Data were
analyzed using Paired Sample T-Test with SPSS to compare
differences in risk and return stock 10 days before to 10 days
after the acquisition of shares. The results showed that the
acquisition of shares does not give a significant influence on
differences in risk and return stock.
Kata Kunci: acquisition of shares, stock returns, stock risk, Kompas 100 Index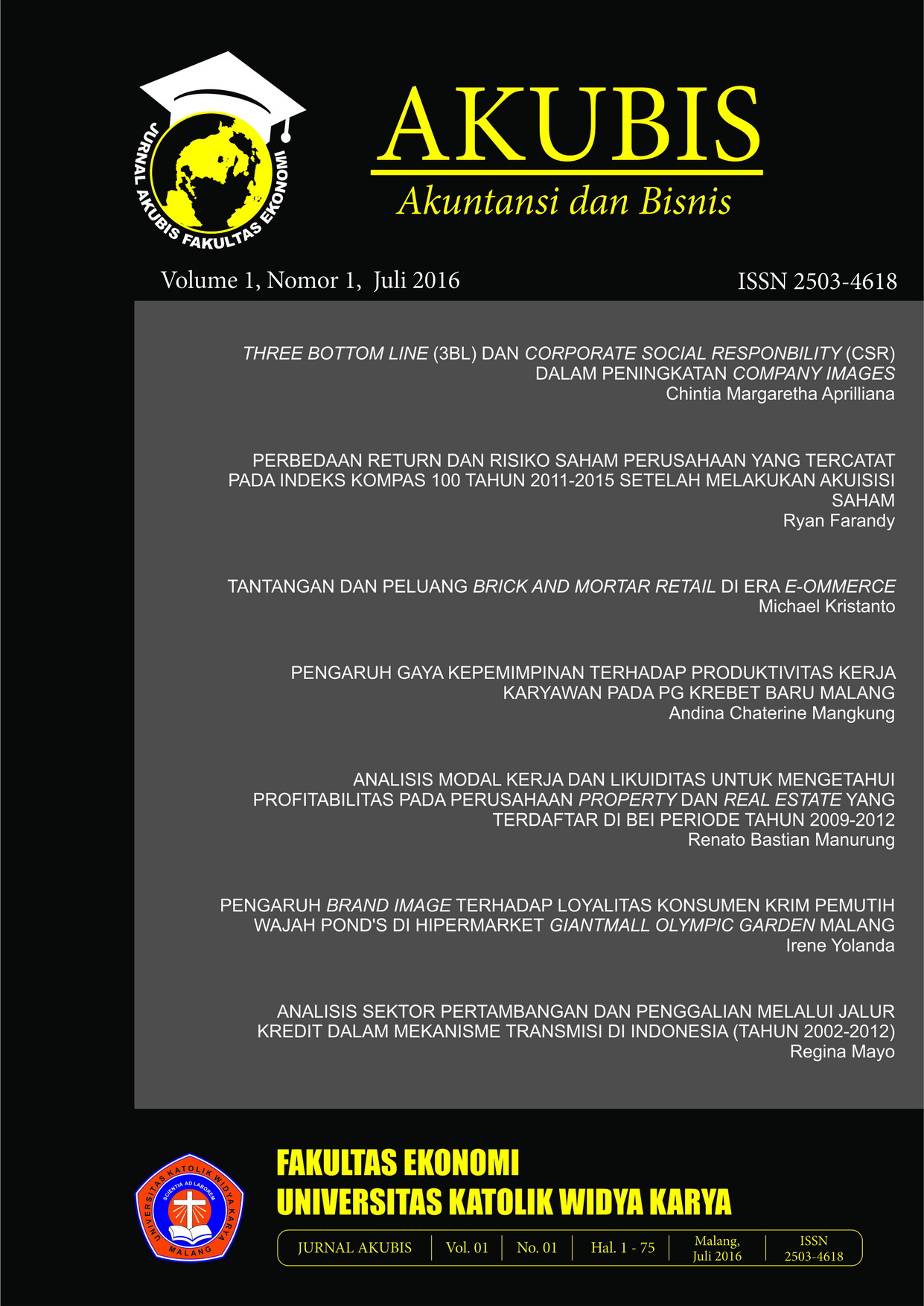 Unduhan